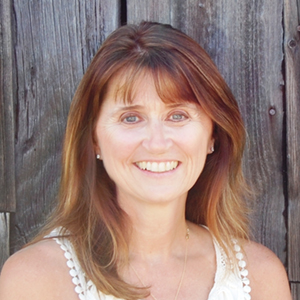 | Broker/Owner Enfield Office
Enfield Office
468 US Route 4 Unit 7
Enfield, NH 03748
Email Phone: 6036325757 Fax: 6036325727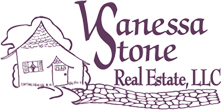 About Vanessa
Vanessa Stone was born and raised in the Upper Valley. She attended the Mascoma School District then went to Plymouth State College with a degree in business management. Vanessa and her family live in Orange, NH.
Starting her career in real estate in the late 1980's working with customers and clients, she has now become a top producer. She earned her GRI (Graduate Realtor Institute) designation in 1996. She was honored by the Hanover Lebanon Board of REALTORS® as REALTOR® of the Year, and a member of the REALTORS® Honor Society. She served on the Board of Directors for the Hanover--Lebanon Board of REALTORS® as the Treasurer and on Membership and Finance Committees. In 2017, Vanessa was awarded with the "Good Neighbor" Award for all of her hard work and dedicated time to the Mascoma High School's football and wrestling Booster Clubs.
Vanessa takes advantage of the high-tech world, but makes a special effort to serve clients and customers in the old-fashioned manner she was brought up in. She always takes the time that every individual customer/client needs to enhance each client's purchasing/selling experience.
Vanessa is family-oriented and loves children. She has raised her children right here in the Upper Valley, so she knows what a wonderful place it is for a growing family to call home. Since 2004 she sponsored her son's baseball team in Canaan.
She would be happy to serve you in all your real estate needs.