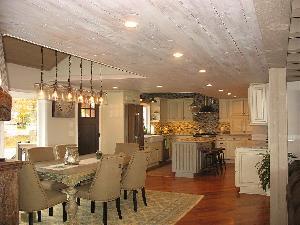 Sunapee Region Properties by Location
Welcome to the Sunapee Region, a captivating destination in New Hampshire renowned for its stunning waterfront properties and picturesque lakeside living. Nestled amidst rolling hills, pristine forests, and crystal-clear lakes, this region offers an unparalleled opportunity to experience the beauty and tranquility of waterfront living.
The Sunapee Region boasts an array of waterfront properties that grant residents exclusive access to the region's breathtaking lakes. Lake Sunapee, the crown jewel of the area, is a sparkling oasis that spans over 4,100 acres. Imagine waking up to panoramic views of the glistening water, surrounded by lush greenery and the majestic White Mountains in the distance. With private docks and sandy beaches just steps away from your doorstep, you'll have the perfect setting for boating, fishing, swimming, and creating cherished memories with family and friends.
Beyond Lake Sunapee, the region is home to a collection of other scenic lakes, including Lake Sunapee's sister lakes: Lake Sunapee, Little Lake Sunapee, and Pleasant Lake. Each lake offers its own unique charm and recreational opportunities, from peaceful kayaking to thrilling water sports. Whether you prefer to relax on your deck, take a leisurely boat ride, or explore hidden coves, the Sunapee Region's waterfront properties provide the perfect backdrop for enjoying the natural beauty that surrounds you.
In addition to the lakes, the Sunapee Region is renowned for its vibrant community and charming towns. Explore the quaint streets of New London, Sunapee Harbor, or Georges Mills, where you'll find an array of boutique shops, art galleries, and delightful dining establishments. Engage with friendly neighbors and partake in community events, festivals, and farmers markets, fostering a sense of belonging and creating lifelong memories.
For outdoor enthusiasts, the Sunapee Region offers an abundance of recreational activities year-round. From hiking and mountain biking in the warmer months to skiing and snowshoeing in the winter, there's always an adventure awaiting you in the nearby mountains and forests. Explore the extensive trail networks, visit local parks, or hit the slopes at Mount Sunapee Resort for exhilarating winter sports.
Whether you're seeking a year-round residence or a vacation retreat, waterfront properties in the Sunapee Region provide an extraordinary opportunity to immerse yourself in the natural beauty, recreational opportunities, and warm community spirit of this captivating destination. Discover the joys of waterfront living, where the serenity of the lakes meets the charm of New Hampshire's Sunapee Region.